The last rebel-held enclave close to the Syrian capital Damascus has come under heavy bombardment amid fresh efforts at the UN to stop the fighting.
Plumes of smoke rose above parts of the Eastern Ghouta region as troops loyal to President Bashar al-Assad moved closer, supported by tanks.
At least 20 people are said to have been killed in the bombardment.
In New York, the UN Security Council gathered to discuss the failure of a ceasefire it had demanded last week.
It passed a resolution on 24 February demanding a 30-day truce across Syria but the government and its key ally Russia say it does not apply to some of the rebel groups holding the enclave.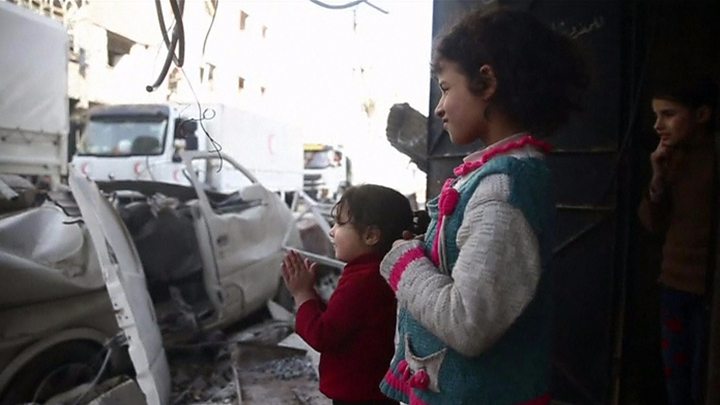 A UN convoy was allowed to deliver aid to the enclave on Monday but left without unloading all of its trucks as shells fell.
More than 700 people have been killed in violence in the Eastern Ghouta in recent weeks, many of them children.
Several reports suggest government forces are attempting to cut the region – home to about 393,000 people – in two.
What is the latest on the fighting?
According to the UK-based Syrian Observatory for Human Rights, quoted by AFP news agency, up to 45 people were killed in Wednesday's bombardments. The Ghouta Media Centre reported 20 deaths.
Syrian soldiers and their allies could be seen on the move on the age of the enclave on Wednesday while, in the distance, smoke trails from air strikes rose over the rebel-held town of Misraba.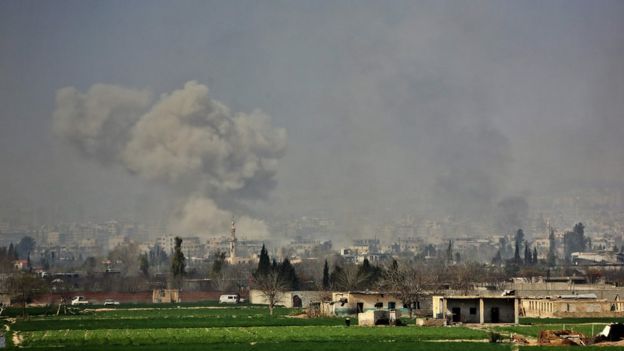 Another village in the enclave, Beit Sawa, is reportedly now under full government control.
At least 10% of the enclave is said to have been regained by the government in recent weeks.
Adnan, 30, a Douma resident who has been sheltering below ground with his wife and two-year-old daughter, told Reuters news agency by telephone: "It's bad in the basement but it's better than the bombing."
What is being done to stop the violence?
Ali al-Za'tari, the UN humanitarian co-ordinator in Syria, appealed to the government in a letter to observe the ceasefire and allow medical supplies to be delivered, Reuters reports.
The UN High Commissioner for Human Rights, Zeid Ra'ad Al Hussein, said government claims it was "taking every measure to protect its civilian population" were "frankly ridiculous".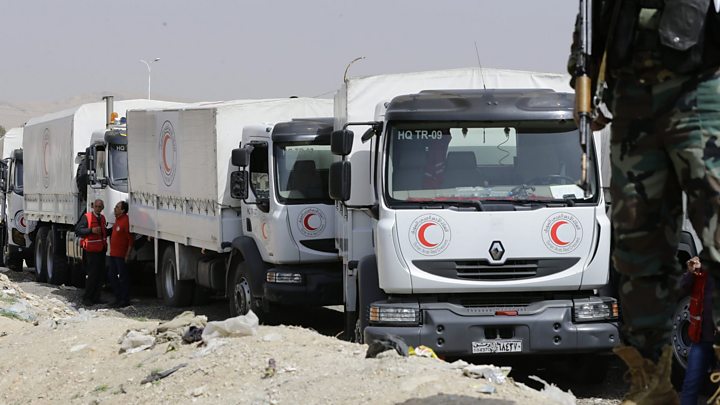 People in the Eastern Ghouta, he said, faced an "apocalypse intended, planned and executed by individuals within the Government, apparently with the full backing of some of their foreign supporters. It is urgent to reverse this catastrophic course, and to refer Syria to the International Criminal Court".