The catastrophic earthquake in Morocco has destroyed entire towns and claimed almost 3,000 lives. In England, which is home to tens of thousands of Moroccans, families have had to endure anxious waits, devastating phone calls and traumatising images on screens. Members of these communities – and people with strong links to Morocco – have been speaking about how they are coping and what they are doing to help.
'Grenfell and the earthquake is trauma on top of trauma'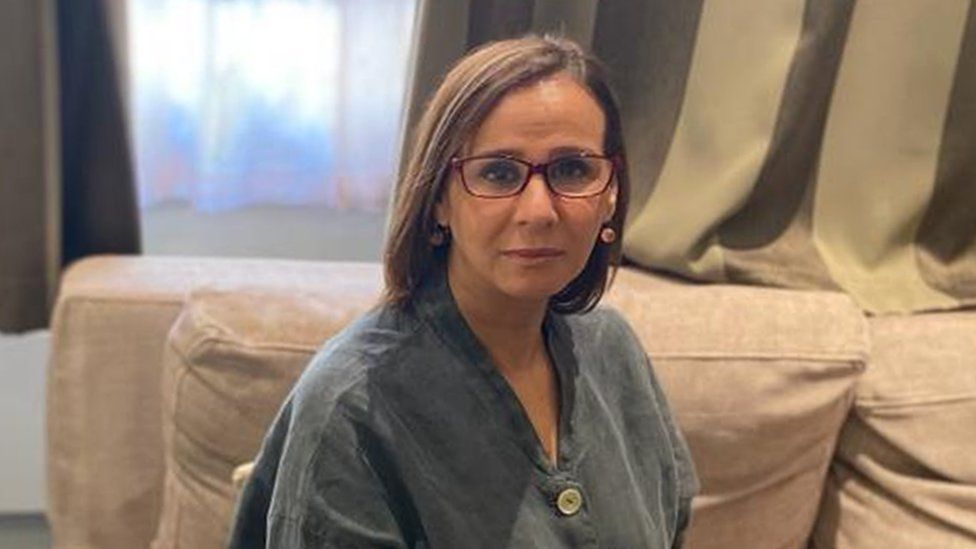 London is home to about 17,000 people who were born in Morocco.
It is a community already reeling from tragedy: the 2017 Grenfell fire claimed 11 Moroccan lives, the most from any one country.
Imane Bouzir works at Al-Hasaniya Moroccan Women's Centre in Kensington.
The psychotherapist said the centre had launched an online counselling service for people in Morocco and the UK as a result of the earthquake.
Mrs Bouzir, who is originally from Marrakesh and has family there, said she was filled with "anxiety and helplessness" when she heard the news. Thankfully, all her relatives were safe.
For the last six years she has been helping those affected by Grenfell, most of whom are "still very much recovering".
"The Grenfell-affected people are also Moroccan and also affected by the earthquake," she said. "It's almost like having another trauma on top of what they already have.
"[After Grenfell] people lost homes, they lost their loved ones, they lost their stability and their sense of safety, and I think it's exactly the same."
She said people had had their PTSD "activated again".
"I've seen symptoms of sleepless nights, people have stopped eating, avoiding other people," she said.
"Even those who never experienced the Grenfell disaster are already showing some sort of PTSD symptoms – very hypervigilant, nightmares, they can't sleep."
The centre serves the health, welfare, educational and cultural needs of Moroccan and Arabic-speaking women and their families across the capital.
People in the UK can call or drop in to the centre, and those in Morocco can access counselling via Facetime or WhatsApp.
"We're offering services such as trauma counselling sessions and bereavement counselling sessions just to help people cope with the psychological trauma," Mrs Bouzir added.
'Cafes where you sit every week are just a pile of stones'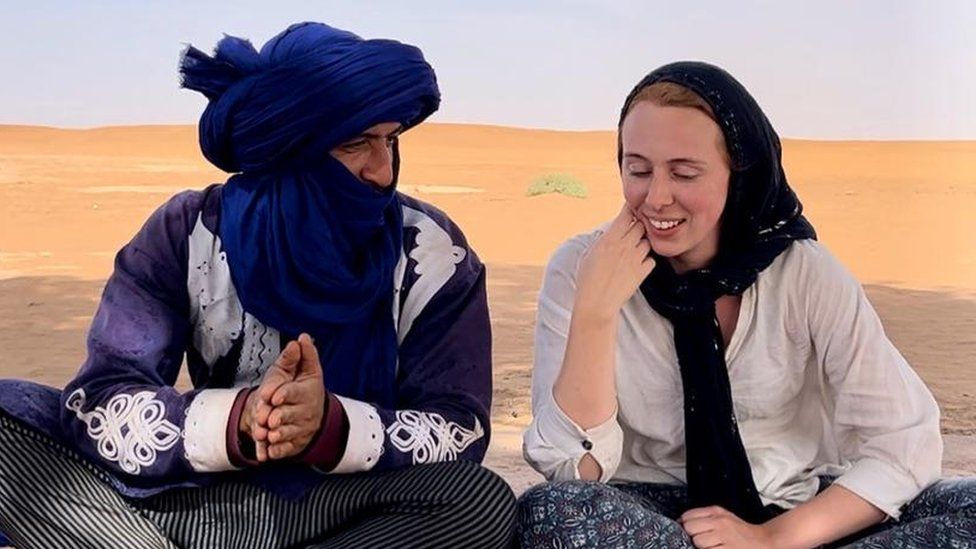 Since 2019, Ella Williams from Cheshire has lived and worked in the communities near the epicentre of the earthquake in Talat N'Yakoub.
She arrived in the region on Sunday night, and is working with the British Moroccan Society to co-ordinate the aid response on the ground and identify the villages most in need.
"There's only one road up to this region, it's a very narrow mountain road that was completely blocked in the first 48 hours, and that meant no emergency services or assistance was able to reach people," Ms Williams said.
"I had calls from friends who were in villages where people were trapped underneath the rubble. Some of them were pulled out by locals… The survivors were doing the search and rescue effort."
Some of those people later died from their injuries as no medical aid could get to them, she said.
Together with local associations and volunteers, Ms Williams has joined a group of about 100 people who are procuring and delivering aid to communities in the Al Haouz Province.
With power outages on the night of the quake, people were searching in complete darkness, unable to charge their phones, meaning communication between teams was lost.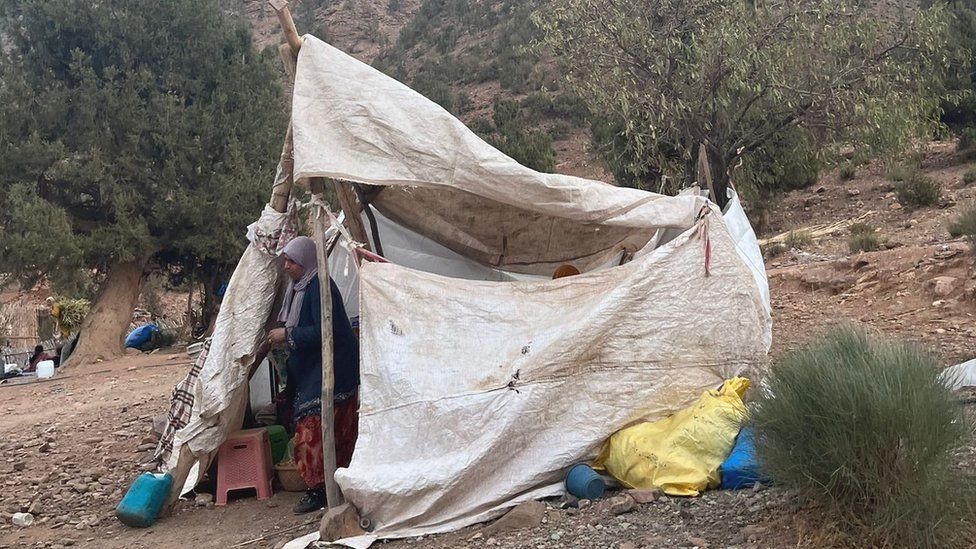 On Tuesday, Ms Williams visited the village she once lived in to find it destroyed.
"That was really hard to see… cafes where you sit every week just a pile of stones.
"It looks like a scene from refugee camps, they're outside, they've got a tent and they're cooking for the village under a plastic sheet, but everything's gone – the shops, the houses."
Having lost three of her former students, there are still people she has not heard from.
A former student of hers who was buried under rubble called her friend to say she was alive, but none of her family were.
"She was asking 'please just send help, I'm not going to survive'," Ms Williams said.
It has been three days since she last heard from her.
'I can't continue my day, every day it's in my head'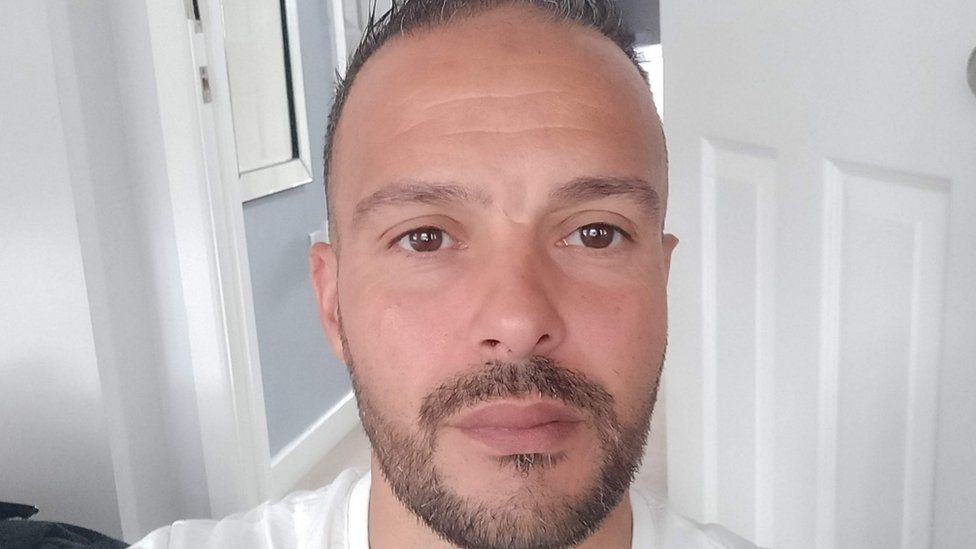 Trowbridge in Wiltshire has one of the largest Moroccan communities in England, with 1,000 residents from a Moroccan background.
Hesham Bakali attends Trowbridge Mosque, which is collecting donations of clothing, bedding, tents, and more to send to Morocco.
His wife's auntie and cousins were in their house in Marrakesh when it started shaking. He later received photos of broken mirrors and pictures scattered across the floor.
"I can't continue my day, every day it's in my head," he said. "I'm getting telephone calls, and still we're ringing out to make sure everyone is OK and everyone is where they should be."
His father-in-law who went to give blood in Khemisset in northern Morocco told him of the community spirit that is sweeping the country.
"He said there was just lots and lots of people there," Mr Bakali said. "And he goes 'it got to the point where they sent me home and asked me to come back the next day'."
Mr Bakali said, as he dealt with news of the disaster, he had received great support from his neighbours, friends, family and colleagues.
There is still "a lot of work that needs to be done", he said, but he hopes to go to Morocco with his mosque and distribute aid.
"We've all come together and we are doing what we can as a community, and just as people, trying to do what is right."
Source : bbc