Christmas is the best time of year. The grand festival is where the family gathers, celebrates the winter holidays and relaxes from a year of work.
In Dubai, there are many places where families and friends can experience the spirit of Christmas and enjoy themselves with loved ones outside their homes.‌‌
Santa's Secret Island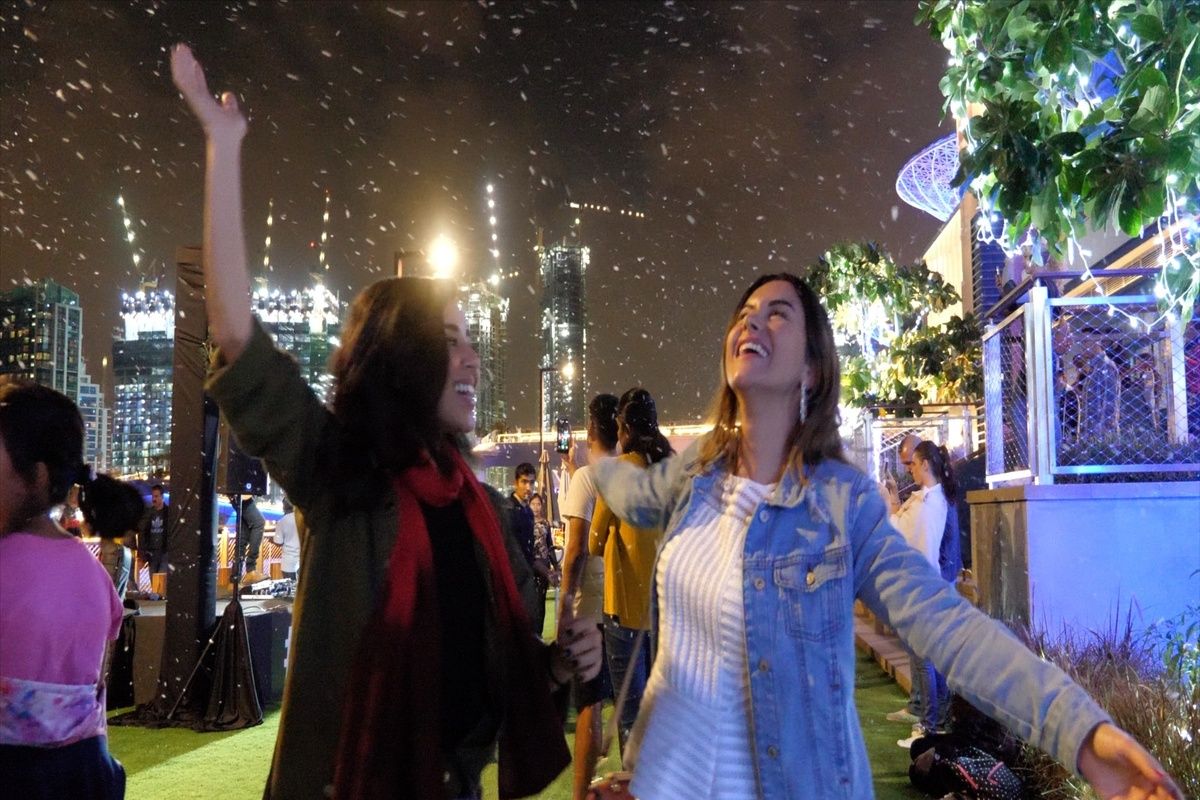 10th – 29th of December from Midday to 10:00 pm. An excellent place for children is Santa's Secret Island. There you can find festival workshops and an ICE SKATING RING to slide over the chilly ice. ‌‌‌‌All the fun is at Blue Waters Dubai.
Dubai Santa Run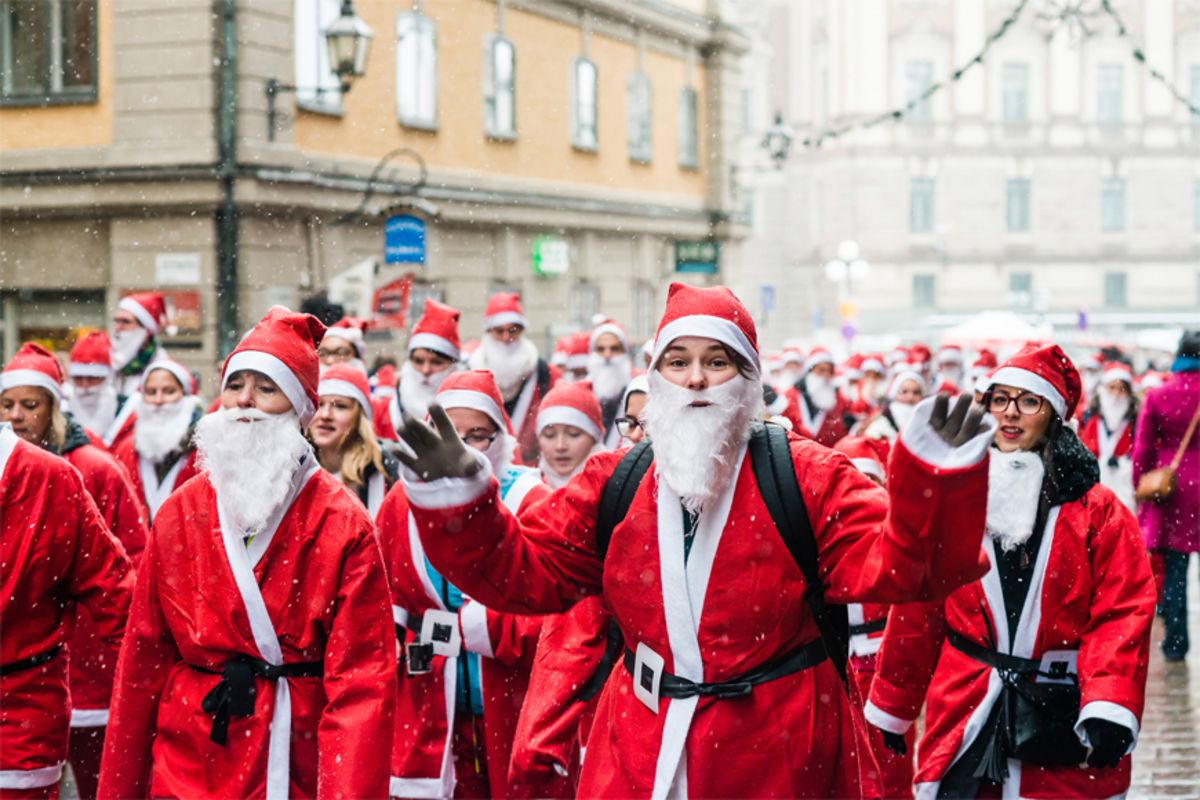 On the 10th of December 2022, Dubai Festival City will organise a winter marathon for family and friends to dress up like Santa and enjoy the active sport. Ticket prices are free. Adults must register and purchase 125 AED tickets in advance.
Click the link to book your place at Dubai Santa Run.
Atlantis Cirque de Cuisine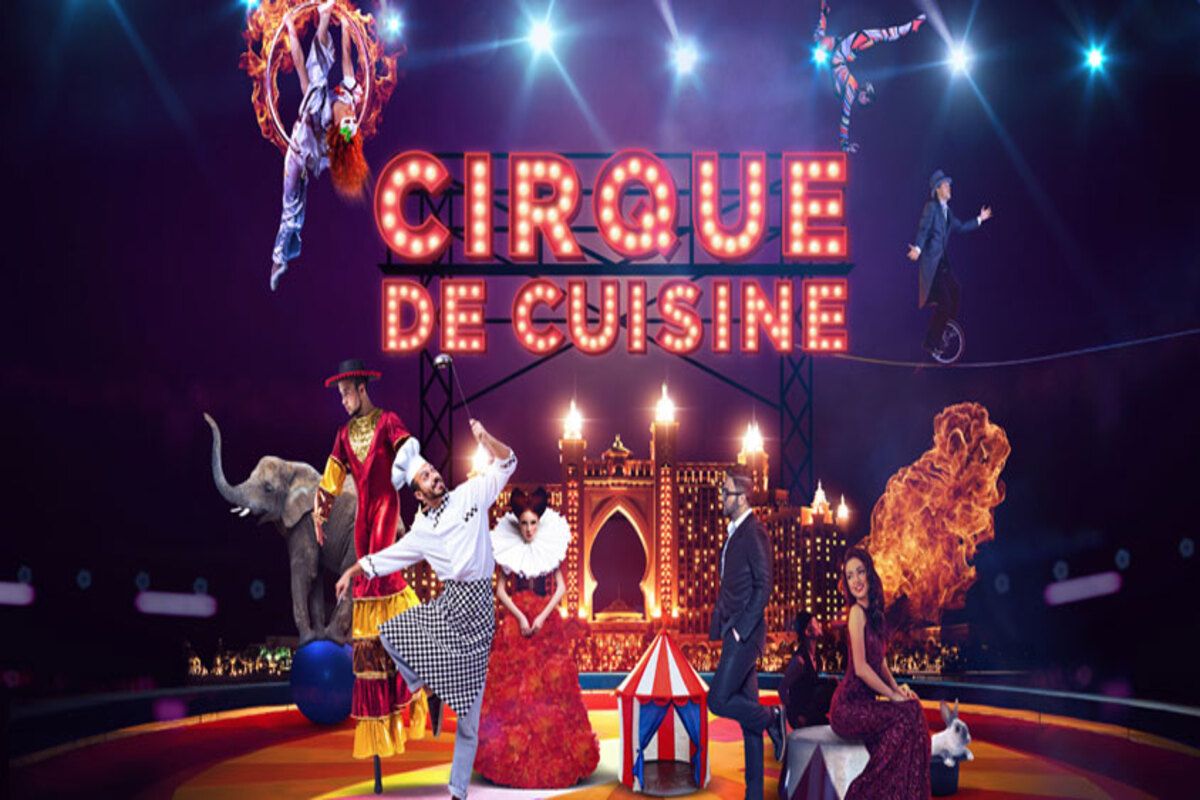 Cirque de Cuisine Naughty or Nice edition is an event organised for adults, hosted on the 16th of December 2022. The ticket is priced under 695 AED. The performances vary from magic tricks to dances and circus show.
Sky view: Dine at CÉ LA VI‌‌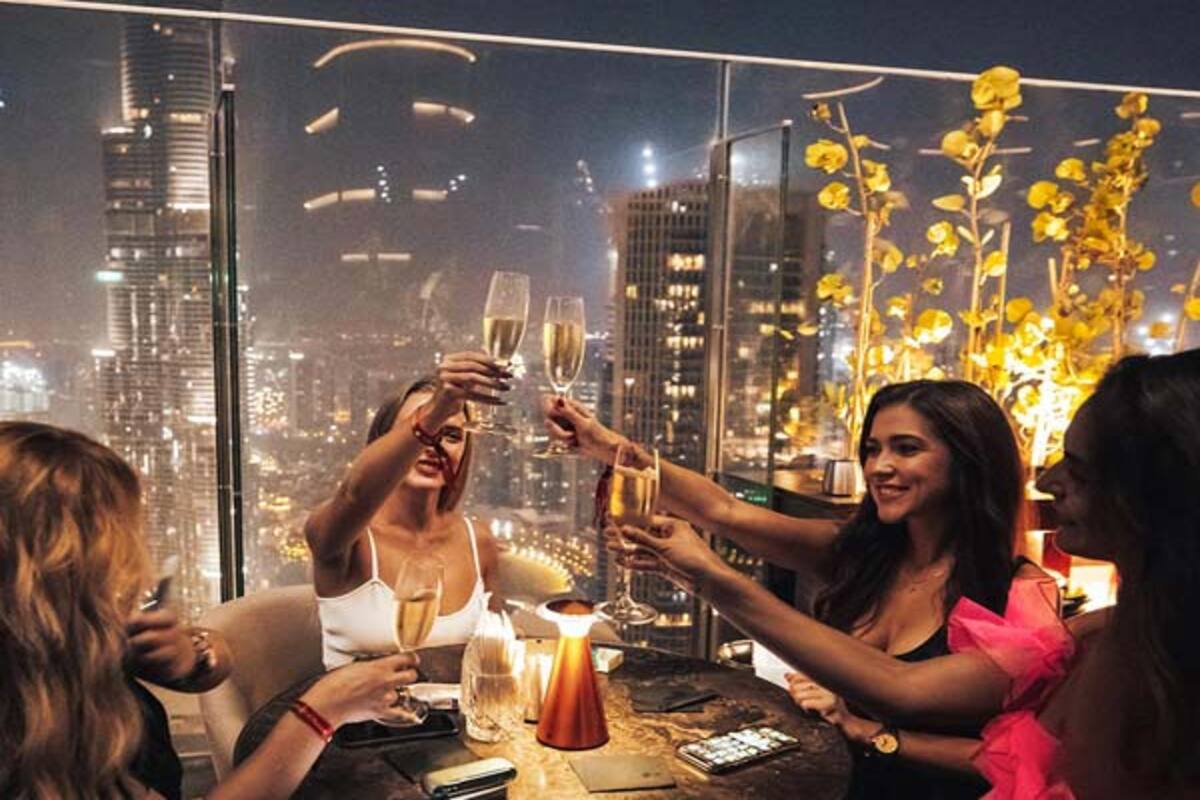 Dine on the 54 floors of Sky View, a classic Christmas dinner made with heart and soul. Cranberry sauce, roasted turkey and more. All dishes are made with fresh ingredients. Marvel at the view of the glittering city from above while spending quality time at CE LA VI.
Winterfest by McGettigans at Dubai Media City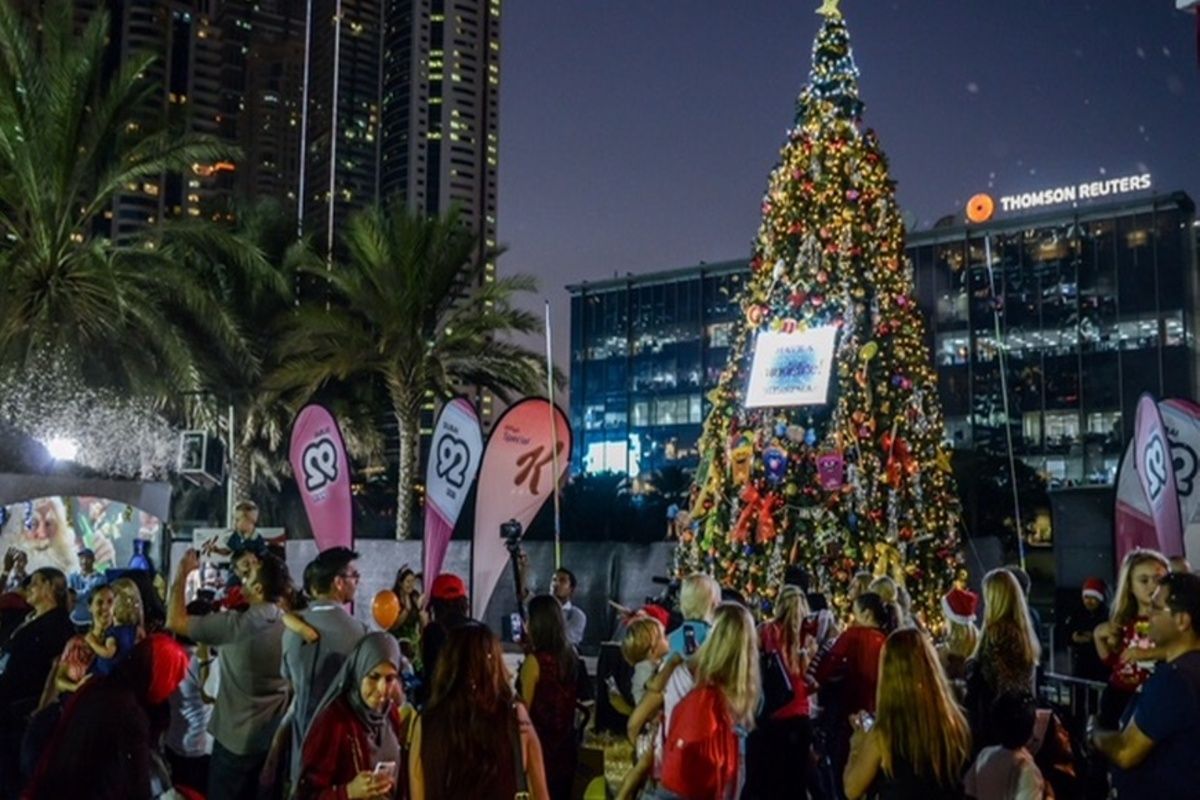 Dubai Media City dedicates annually to Winterfest, a place designed for families. To try food stalls and various Christmas activities. There the young ones can tell their Christmas wishes to Santa Klaus.
There are going to be singing and dancing shows. You can take a seat and watch the marvellous performances. There are food stalls offering meals on the go. Like minced pies and crispy fries. You can take part in a real snowball fight!
Book your Winterfest on this website.
Festive Garden at Madinat Jumeirah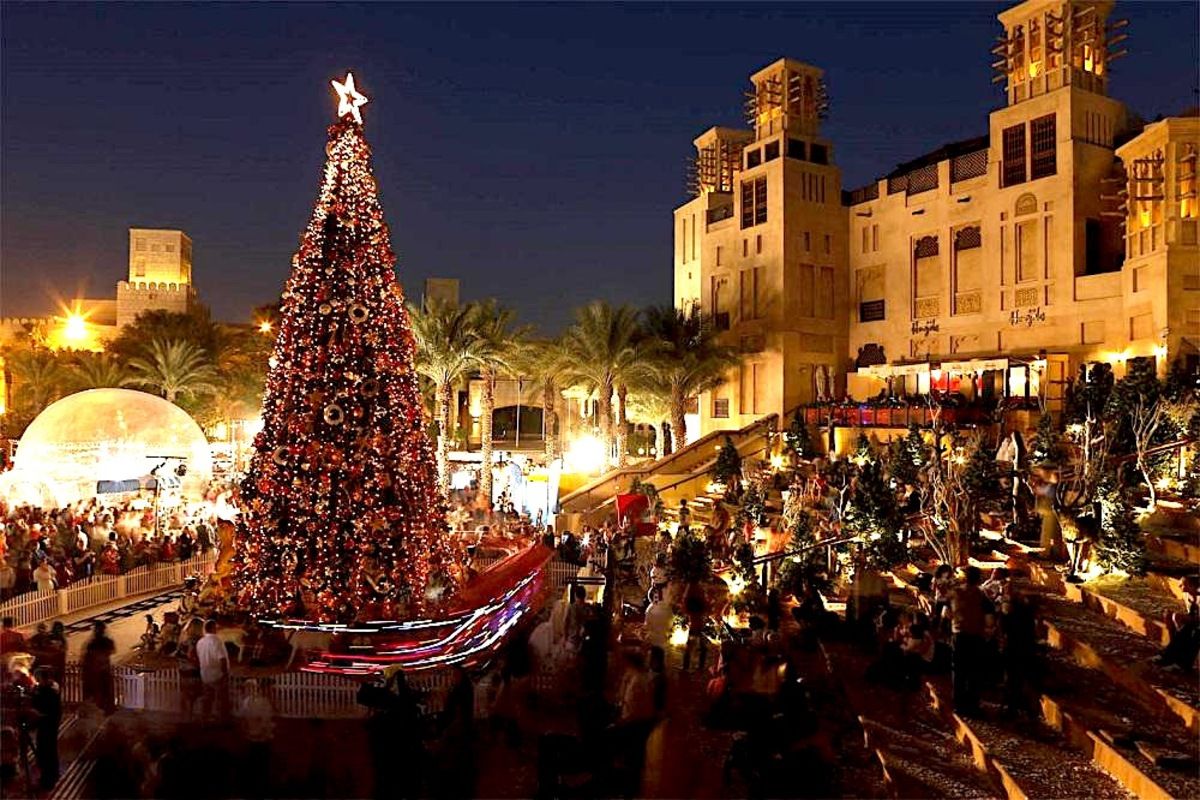 From Thursday, 15th to 30th of December, 2022. The grand and festive Christmas celebration again comes back this year at Madinat Jumairah.
The opening hours start at 3:00 pm from 15 -30 from Monday to Thursday, December 2022. From Friday to Sunday, the festival opens at 12:00 pm. Entry to the festival is free of charge.
The Market is always set back up at this time of the year, the Christmas celebration through the surrounding location of the Souk Madinat Jumairah. Experience all the fun through the lovely live band performances.
There are many shops and stalls to check out. Enjoy savoury and sweet treats, like candy canes and a cup of hot cocoa drink.
Take the opportunity to explore these destinations during this winter month. However, if you wish to spend the holidays, try and attempt to leave the comfort of your home for a bit and celebrate Christmas with love and excitement.