The atmosphere in Jenin refugee camp feels like one I have witnessed elsewhere – in Gaza, after wars with Israel.
But this is the occupied West Bank; where the dynamics are very different. Now it seems like a fast descent into something far more dangerous is already happening.
The destruction in the camp following the Israeli army's biggest assault there in 20 years is massive.
As hundreds of troops entered the camp on Monday morning, the army fired missiles from drones – air strikes have not been used in the West Bank for two decades – and tore up roads to clear them of what it said were militants' roadside bombs.
Fierce gun battles broke out between the troops and Palestinian militants and continued until Israeli troops withdrew on Tuesday night.
Now for the first time in safety since Sunday, thousands of residents pour into the streets to see the destruction themselves.
They clamber over rubble, take photos on their phones of the wreckage and compare experiences, pointing out which homes were raided, whose sons have been detained, and where the dead fell. One man walks up to me saying it reminds him of pictures from Turkey and Syria earlier this year – after the earthquake.
Cars lie crushed and tossed aside where they were hewn out of the path of Israel's D9 armoured bulldozers. The tarmac is torn up, lying everywhere in huge chunks. We walk along what was underneath the streets: rubble, sand and dust.
Many homes have no water or power. Aid volunteers bring crates of bottled water. They join the recovery workers – some driving the few diggers available. One is removing a downed tree from the top of a residential building. It shears away part of the facade of a shop on the ground floor, falling perilously close to us.
The Israeli armoured convoys pulled out overnight amid intense gunfights with militants. Despite today's calm, everyone fears more is coming. Israel says it will keep doing these kinds of operations "as long as necessary to uproot terrorism" while Palestinian militant groups are claiming "victory" and vowing revenge.
We continue our way through the camp and the funeral processions begin. Thousands of mourners chant as they carry stretchers holding the bodies of some of the 12 Palestinians killed since Monday. Four of them were aged under 18. Israel said it was targeting militants.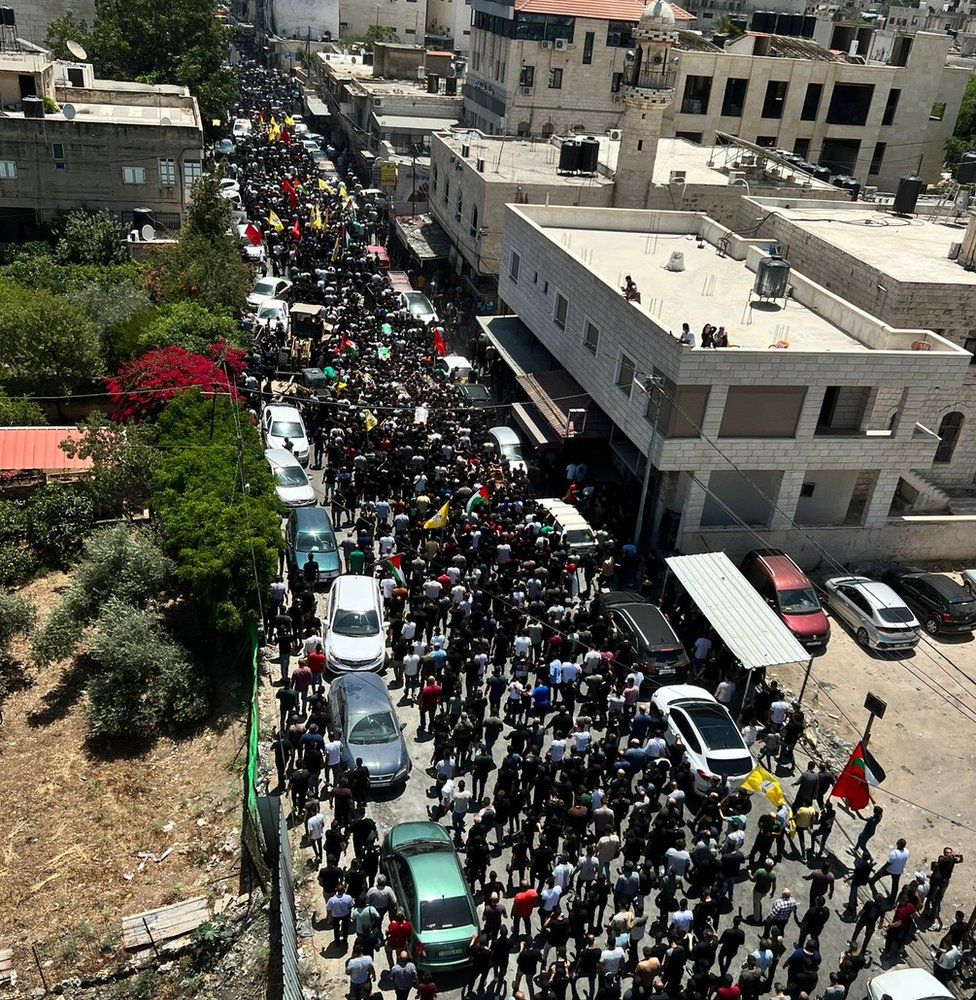 Columns of people join. As they march, some men are masked and carrying guns; others wear Islamic Jihad headbands and Hamas flags flutter over a nearby building. Anger grips the crowd as it makes its way towards the homes of the dead, where their mothers and wives await.
But the displays of firepower – in public at least – feel less intense than previous funerals.
I have been coming to Jenin repeatedly over the last year and a half, as a new generation of armed militants has formed, rejecting the ageing Palestinian leadership and shooting at the Israeli army during its growing raids into the city.
This is a generation that believes the official Palestinian Authority (PA) sold out on their future and became little more than a security company for Israel's military occupation, which secures the expanding Israeli settlements in the West Bank, built on the land Palestinians want for a future state and illegal under international law.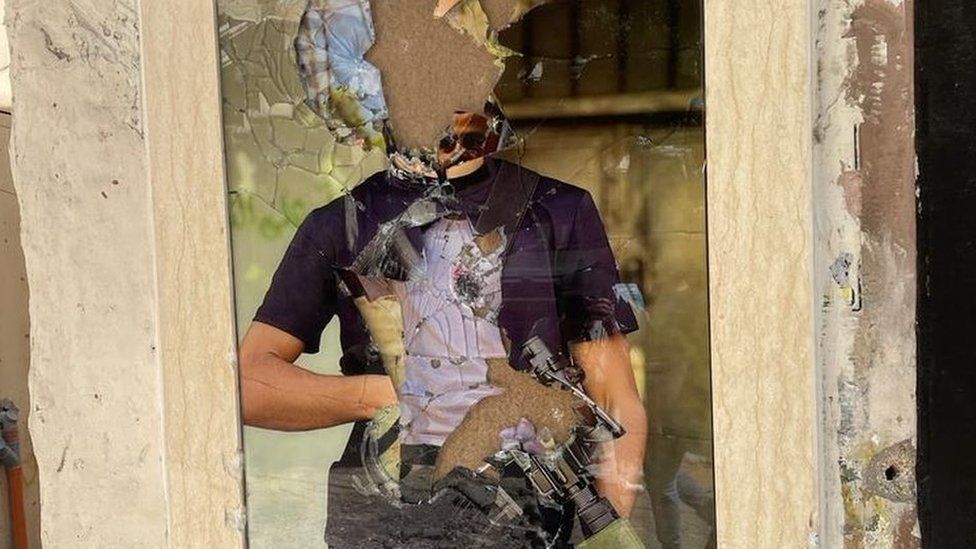 Less gunfire today, but the frustration only intensifies. Overnight young Palestinian men also clashed with the formal security forces of the PA. Jenin is a city that had already slipped well out of its limited control.
Now the institutional remnants of a three-decades old peace process in the occupied West Bank are being tested to destruction.
Israel says it will continue to root out what it calls "a city of refuge for terrorism" in Jenin, but the Palestinian militant factions say they will intensify their activities. A car-ramming and stabbing attack in Tel Aviv on Tuesday that wounded seven Israelis was described by Islamic Jihad as the "first response" to what was happening in Jenin.
The growing violence is a further sign of the collapse of any political horizons. Some fear that Palestinian cities in the West Bank will see more intensive military attacks and security crackdowns – more akin to the plight of people in Gaza, which is governed by Hamas and blockaded by Israel.
More Palestinians reject their own internationally recognised leadership and back armed resistance, while Israel remains in the grip of the most extreme government it has ever known, which has vowed to extend what it calls exclusive Jewish rights to all the land.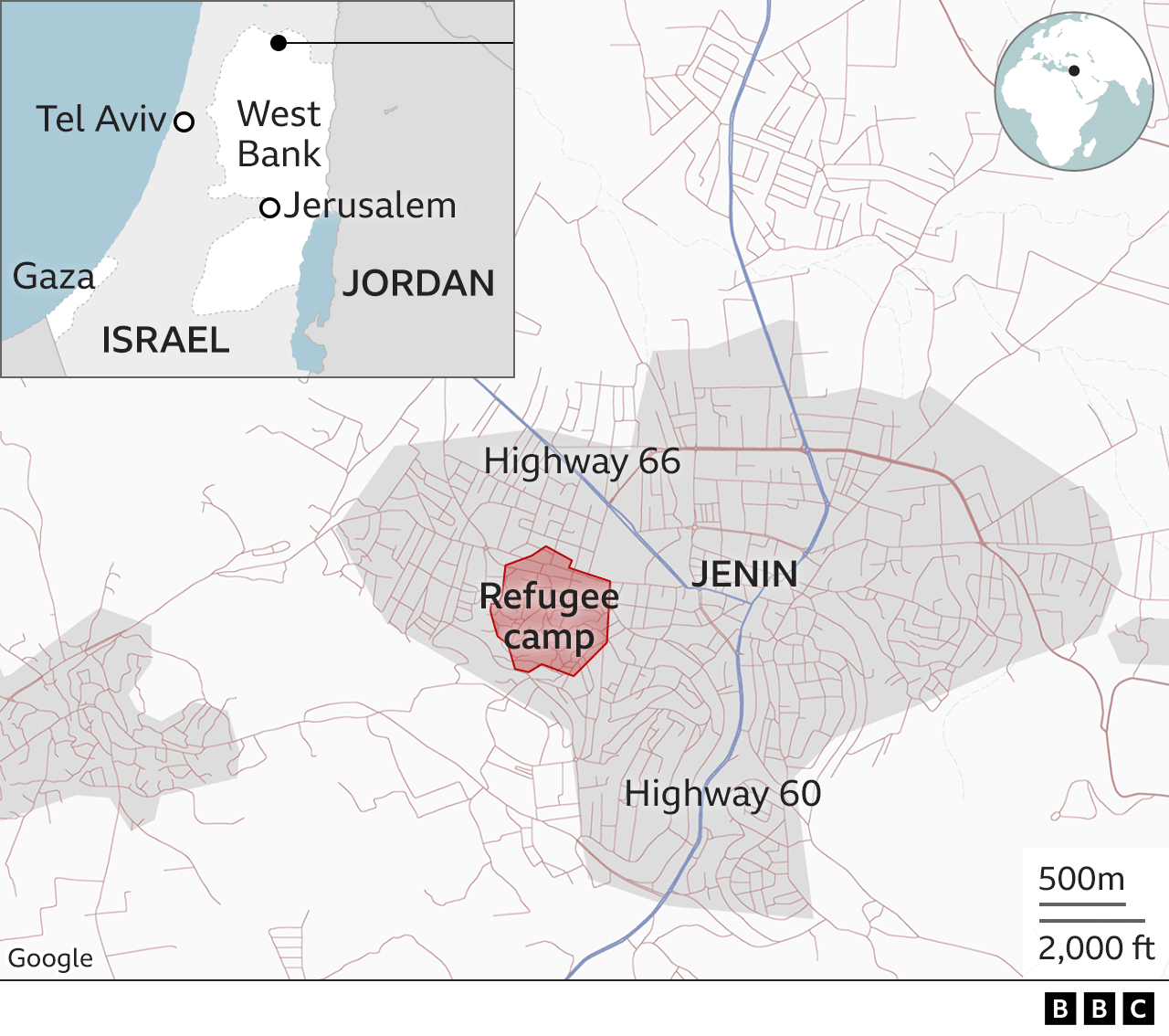 Source : BBC