The EU is facing its greatest challenge yet as the spread of right-wing extremism takes a hold across Europe.
The historic experiment in cross-border unity that is the European Union is facing its greatest challenge yet. Right-wing extremists are in control in Hungary, Poland and Italy. And now the centuries-old ethnic-religious battlefield called the Balkans is yet again at a flashpoint.
But amid it all, analysts say the EU's complex web of economic, legal and diplomatic treaties is holding together. Mostly.
"Adherence to the law is a core value of liberal democratic states, and the EU is a club of liberal democracies," University of Hong Kong political analyst Nicole Scicluna told Chatham House. "The rule of law requires everyone to be treated equally before the law."
But a growing number of illiberal and autocratic governments are testing the EU's resolve.
The Brothers of Italy party, which has its origins in fascism, won the 2022 national election and installed Giorgia Meloni as prime minister. The neo-Nazi Sweden Democrats won enough votes to earn bragging rights to be the nation's second-largest party. Poland's Law and Justice Party has continued pursuing its agenda of rolling back post-Soviet civil rights. And Hungary's autocratic Viktor Orbán is openly pro-Putin.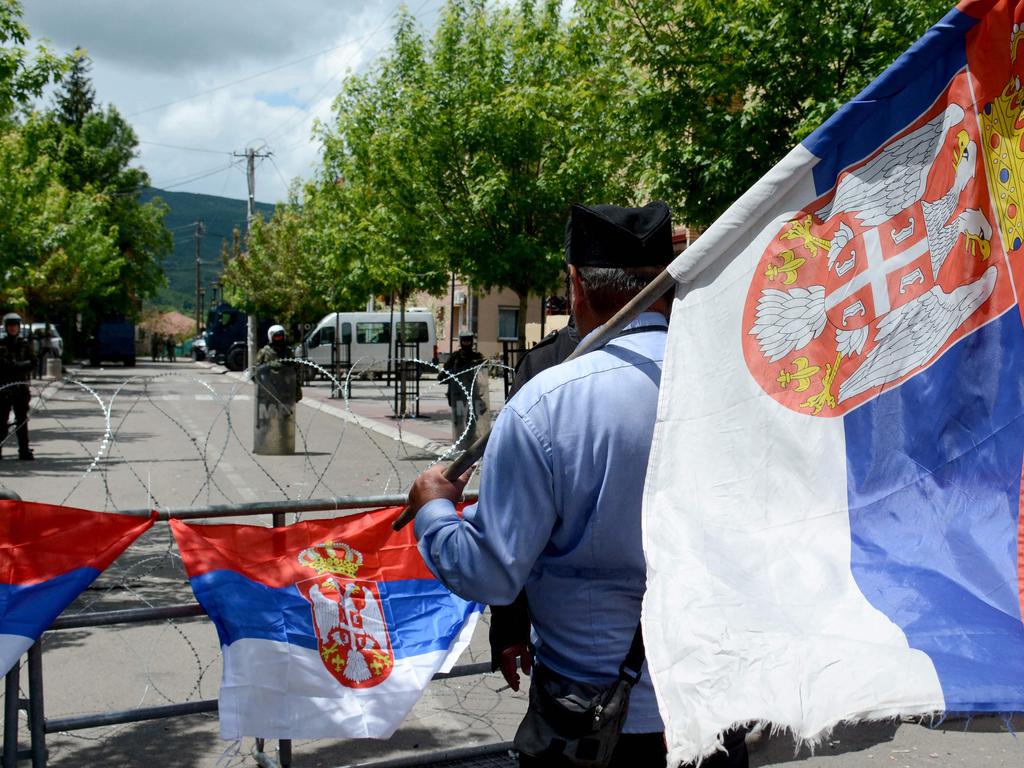 Now violent clashes between Serbs and NATO peacekeepers have revived fears of a fresh outbreak of deeply entrenched cultural tensions. Serbian paramilitary leader Radovan Karadzic was found guilty of "ethnic cleansing" after a violent campaign in 1998 resulted in 10,000 dead and one million homeless.
This rule of law crisis is a "crisis for the EU because it affects the application and functioning of EU law," says Scicluna. "More fundamentally, it undermines the EU's identity. What is the EU if not a community of law in which all members adhere to common rules, principles, and fundamental values?"
But not everybody agrees the EU is under unusual strain.
"The changes in the past year have truly been dramatic," states a Centre for Strategic and International Studies (CSIS) report.
"The difference is that in Washington, these debates are between government agencies behind closed doors, while in Europe, foreign policy decisions and processes play out publicly."
Kosovo
The Balkan region still has a long way to go to recover from the brutal collapse of former Yugoslavia. And ethnic divisions dating from before the medieval Crusades appear to have cursed it to an eternal struggle in the same vein as Israel versus the Middle East.
Kosovo declared independence in 2008. This has since been recognised by about 100 countries, including the United States, Australia, France, Germany, Italy and Turkey. But not Russia, China and five out of the 27 countries that form the EU.
The latest violence is rooted in a decision by Kosovo early last year to issue its own number plates for all vehicles in the enclave. Serbian nationalists refused to participate.
After boycotting local elections last month, Serbian activists this week attempted to prevent the newly elected ethnic Albanian mayors from moving into their offices.
Serbia has responded to the resulting violent clashes by mobilising its troops on the border and threatening to intervene if Serbs were attacked in the mainly ethnic Albanian enclave again.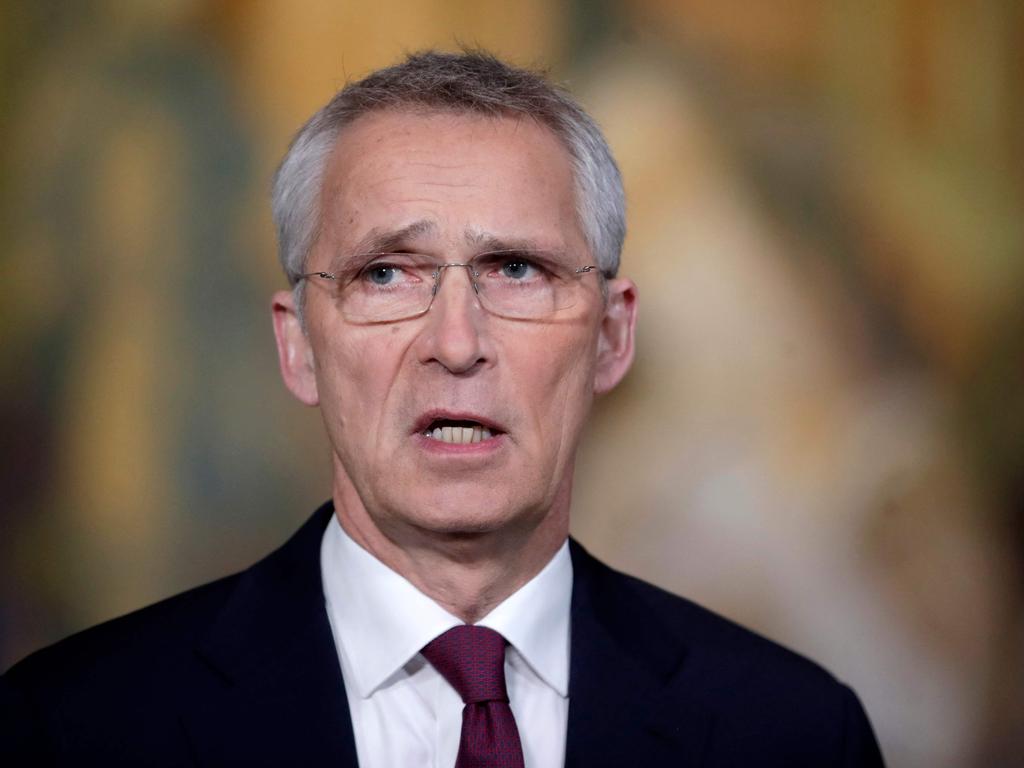 NATO Secretary-General Jens Stoltenberg said he had ordered 700 more troops to Kosovo to help quell the violence, and that another battalion had been put on standby.
Italy
Prime Minister Giorgia Meloni has repeatedly proclaimed her belief in the "great replacement" race-based conspiracy theory. She also believes multinational corporations control the world.
Now the leader of the far-right government Fratelli d'Italia (Brothers of Italy) is proving true to the political party's fascist roots and is busily removing the independence of the nation's institutions.
World War II dictator Benito Mussolini is being rehabilitated in the public eye. Same-sex couples seeking to register their children for a birth certificate are being barred from doing so. And trusted individuals are being installed at the head of the nation's institutions.
Meloni has proclaimed a law that makes organising a rave party a criminal event. Using English words in official documents will soon incur penalties of up to $200,000. And she's threatening to impose a naval blockade to stop refugees from crossing the Mediterranean Sea.
But the responsibilities of power are beginning to weigh heavily on her. "Meloni also sought to strike a more moderate tone, took a strong Atlanticist stance in supporting Ukraine, and toned down past anti-EU rhetoric," the CSIS report states.
"Meloni has had to weigh her words more carefully, if only to appear less controversial to Brussels. Italy needs billions of euros of COVID-19 recovery funds from Europe in financial assistance, which may be stalled if she appears to be opposing the bloc's more progressive values," analyst Anchal Vohra adds in Foreign Policy.
Poland
Warsaw is something of a contradiction. On the one hand, it's a staunch defender of Ukraine's sovereignty and democracy. On the other, it is itself being accused of severe democratic backsliding.
The country's ruling far-right Law and Justice Party (PiS) has been dismantling judicial independence laws and rolling back the civil rights of marginalised communities – especially among the LGBTQ+ population. And while it has opened its arms to 1.5 million Ukrainian refugees, it's also been accused of violating the human rights of non-European refugees that reach its borders.
"The EU rule of law problems do not start or end with Poland, but this is a visible manifestation of a deeper problem," says Scicluna. "The Polish government, led by the Law and Justice party since September 2015, is trying to bring the judiciary more under its control by managing judicial appointments. It is creating mechanisms that would punish judges who fail to uphold the party line, a serious rule of law crisis."
This has prompted the European Commission to withhold 35 billion euros ($A57 billion) allocated to Poland under the EU's pandemic recovery fund. It says it won't release the cash until the judiciary's independence is ensured.
Warsaw has also accrued 436 million euros ($A715 million) in fines imposed by the EU Court of Justice. This was for failing to comply with orders to dismantle a "disciplinary mechanism" designed to punish judges that didn't follow political orders.
With inflation running at 17.5 per cent, President Andrzej Duda is under increasing pressure to allow legislation addressing these concerns to pass.
"But a rift exists within the ruling coalition, where the Law and Justice Party holds the majority but needs the support of the smaller, far-right United Poland Party to form a government," notes CSIS.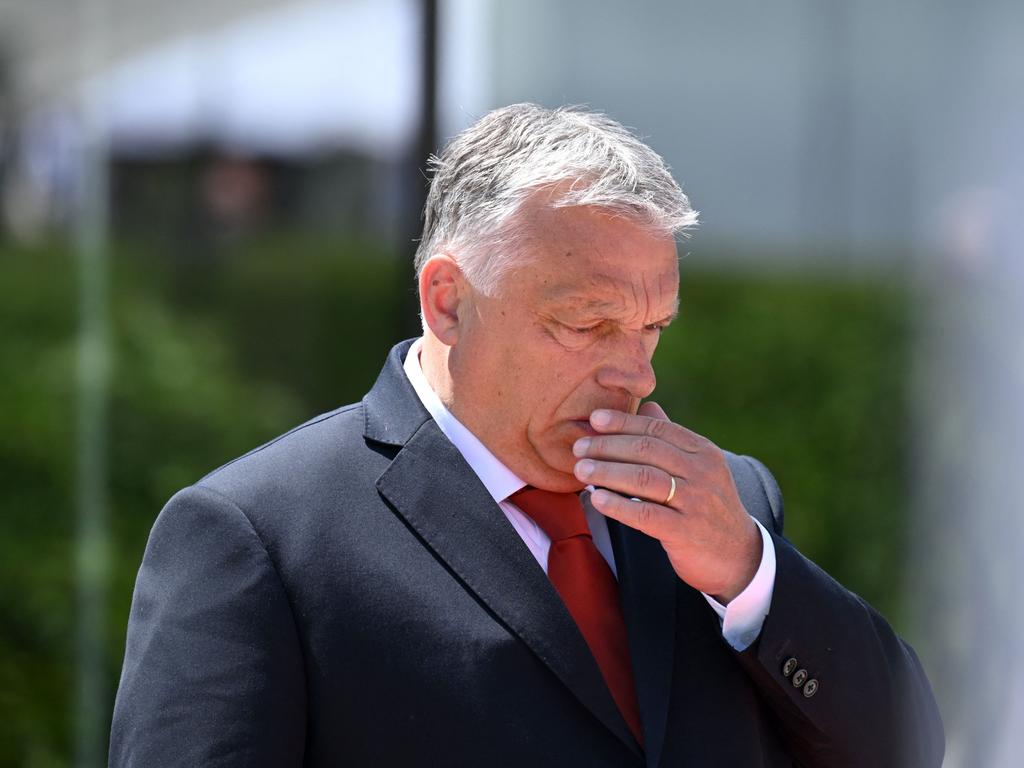 Hungary
Hungary's Viktor Orbán refused to clap when Ukraine's President Zelenskyy appeared at a recent EU summit. That's despite his nation following the EU's lead in imposing sanctions against Russian oligarchs and condemning President Putin for the invasion.
Orbán has been Hungary's prime minister since 2010. His authoritarian leadership has been accused of eroding media freedoms and democratic rights. And of inciting right-wing Hungarian nationalists by promoting the idea of "Greater Hungary" – the reclamation of lands they believe were wrongly returned to Austria, Croatia, Romania, Serbia, Slovakia – and Ukraine – after World War I.
Orbán also often seeks to capitalise upon his ability to upset EU processes. For example, he recently sought to veto an 18 billion euro ($A30 billion) aid package to Kyiv, though he has since backed down.
But Brussels recently froze 22 billion euros ($A36 billion) in economic support "until the Viktor Orbán government agreed to conditions on judiciary independence, academic freedoms, LGBTQ+ rights, and the asylum system," the CSIS report states.
Some 5.8 billion euros ($9.5 billion) from the pandemic recovery fund was already being withheld because of concerns about Budapest's court system.
"In the end, a deal was struck, with Budapest largely backing down," the analysts write, adding a final payment was dependent on the passage of reforms tackling corruption and improving judicial independence.
"While this has nowhere close to resolved Hungary's rule-of-law or corruption issues, it does demonstrate that the European Union is increasingly willing to use its considerable leverage," they conclude.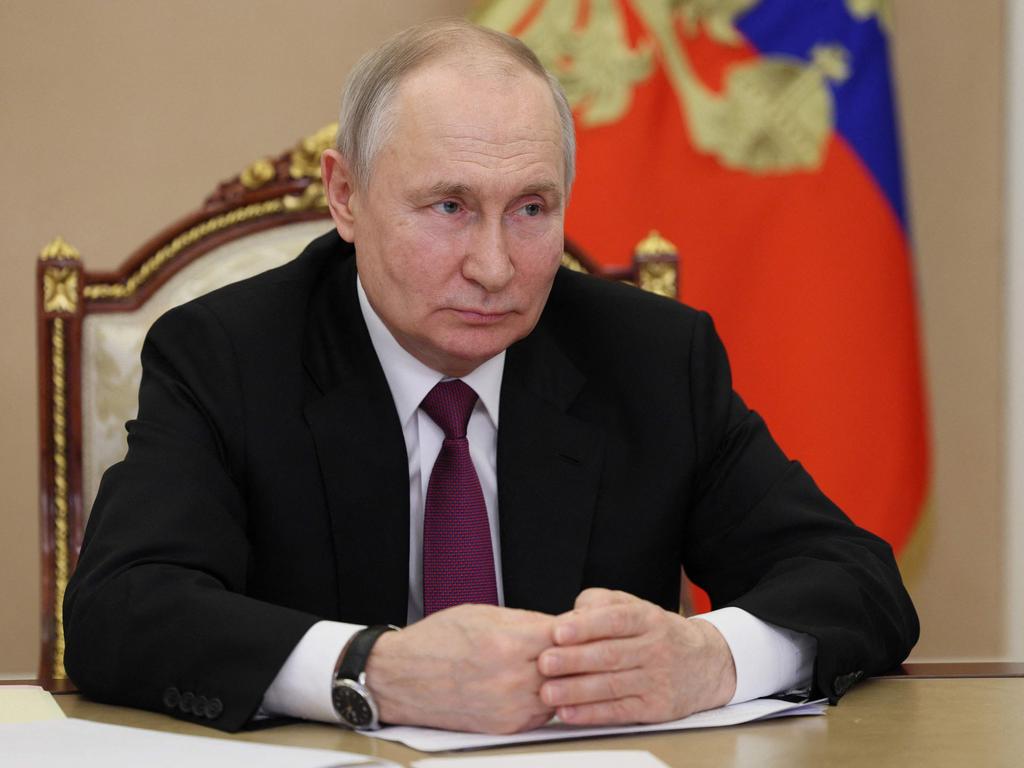 State of the Union
"The problems the EU is having in relation to Poland and Hungary were not anticipated when the treaties were drafted, and so effective solutions were not built in," says Scicluna. "This leaves the EU with limited tools for dealing with democratic backsliding, a problem compounded by the unwillingness of member states to make use of the tools the EU does have."
But the recent application of the new "rule of law conditionality mechanism", which allows the EU to suspend funds earmarked for member states, is risky, adds Hong Kong University associate professor of European Studies Stefan Auer.
"I personally think such financial penalties are likely to achieve the opposite of what they are intended to do, because they are likely to cement the incumbent governments. In Hungary, Prime Minister Viktor Orbán has perfected a nationalist posture of 'everyone hates us, no one understands us'. Removing funding only adds credibility to that narrative."
But CSIS remains confident that Europe is demonstrating the strength of its union – despite it being a "noisy" process.
This, the authors argue, is evident in how Europe's far-right movements have largely failed to convince voters that the sovereignty and civil rights of their Ukrainian neighbours aren't worth preserving.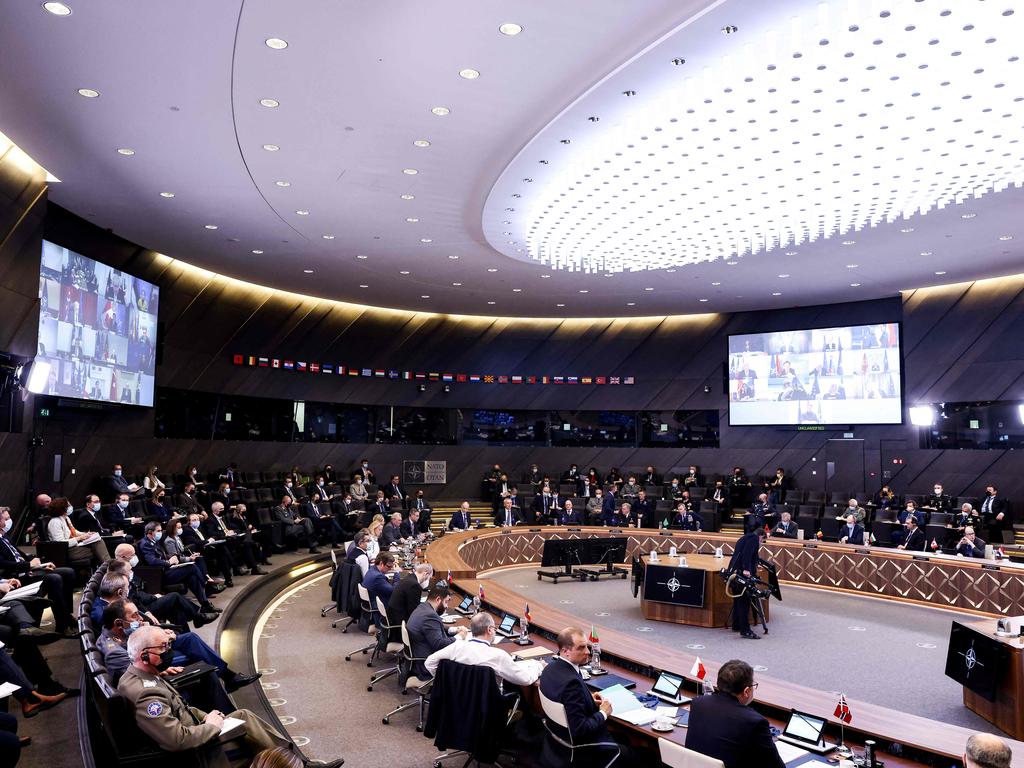 "While some prominent European politicians, such as Marine Le Pen (France) and Matteo Salvini (Italy), have expressed scepticism of the Western approach toward the war, and some pro-Russian protests have emerged, the continent's political class and public remain supportive of the European response to the crisis," the CSIS report reads.
"The latest Eurobarometer polls have shown that 74 per cent of EU citizens approve of the European Union's support for Ukraine following the invasion. The value that citizens place on participation in the organisation has concurrently increased as well, with 72 per cent of EU citizens saying their country has benefited from EU membership."
And this sentiment – along with cash incentives – appears to be having an impact on their leaders.
"European elections … saw far-right parties attempt to moderate their extremist tendencies and normalise themselves in the eyes of voters," the CSIS authors argue. "These elections present no discernible sign of a rise in anti-EU sentiment."
Source: News