The wildfires that have swept across the Mediterranean have left homes and business in ashes. Dozens have been killed in Algeria and across the border in the north-western Tunisian town of Tabarka, people are now assessing the damage.
When I meet Mounia Hamiss she is sitting outside on a mattress. Her home has been gutted by fire. The 65-year-old has lived near Tabarka all her life and less than a week ago had a farm with healthy olive, peach and apricot trees. Now their charred trunks are blackened and fragile.
She is no stranger to wildfires, saying they are common in Tunisia in the summer months of June and July, so she didn't worry too much when new blazes broke out in the forests nearby.
"This was not the first time we dealt with fires but they always stopped before reaching us," she says.
This time, however, they didn't. She describes how she, her husband and son had a lucky escape as the flames engulfed their house and almost trapped them on Sunday.
"There were no firefighters to help us," she adds. "The heat was unbearable, and the fire got so close that we struggled to breathe."
She says she had no help from the authorities for days, relying instead on donations of water and food from neighbours.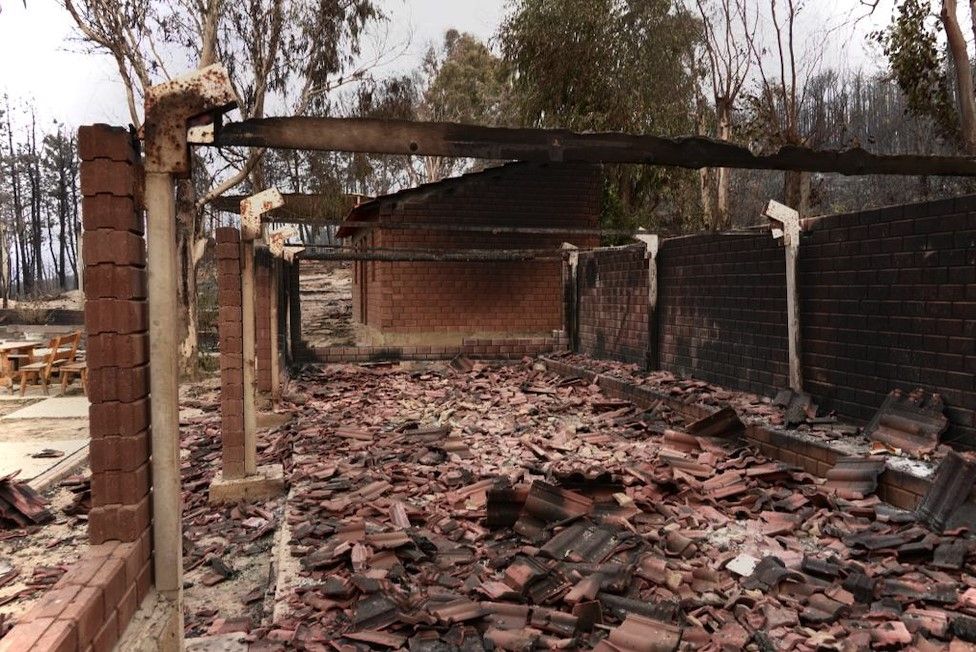 A few kilometres away, Adil El Selmy stands in the ashes of his restaurant, greeting customers who have dropped by to comfort him. This was once a thriving meeting place where he served food prepared in wood-fired ovens.
Now, the roof has collapsed, the windows are gone and the walls that remain are blackened with soot.
"We left the restaurant as the flames approached," he tells me.
Any hopes he could save his business were dashed by the lack of water – like the rest of this region, Tabarka has been experiencing a heatwave with temperatures in parts of Tunisia reaching 49C.
"We couldn't fight the flames even hours after the building had burned down," he recalls.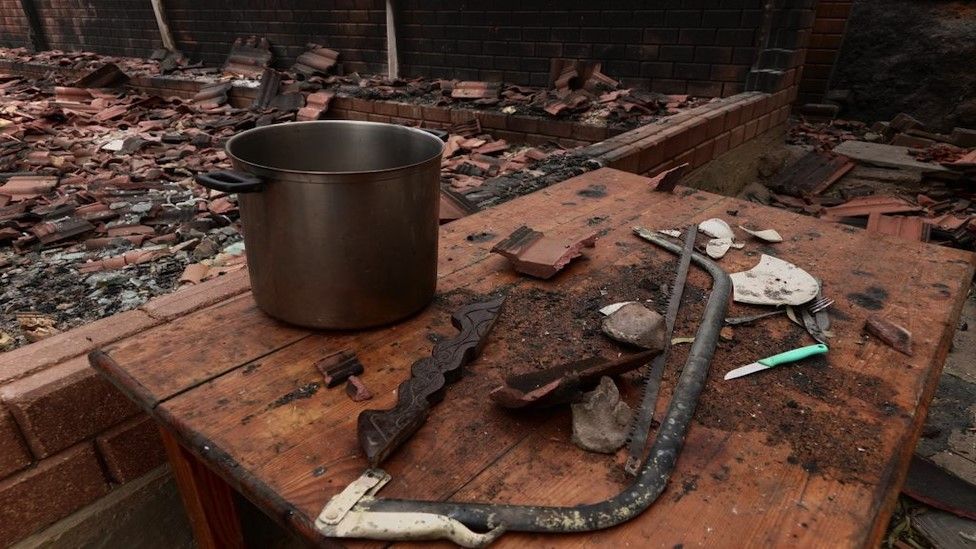 However, he has vowed to rebuild his business: "I employ 22 people. They and their families need my help."
On a clear day the restaurant has views across the Mediterranean, but we can barely see the sea as the haze from the wildfires lingers, blanketing the area. A strong smell of burned wood hangs in the air.
The mountainous terrain complicated firefighting efforts but the Tunisian interior minister has said that the fires here have now been contained with the help of Algeria's army and firefighting planes from Spain.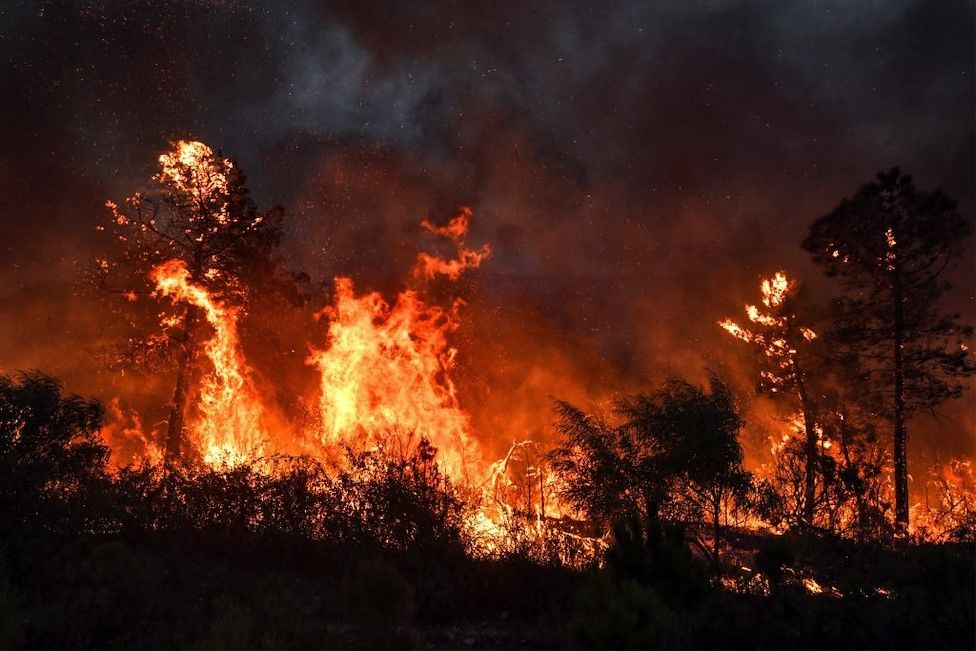 The village of Melloula was also badly affected with more than 300 people evacuated from the area. Some barricaded roads to protest over power outages and water supply issues. The demonstration affected border crossings to and from Algeria, creating long queues on both sides.
Local authorities told the BBC that they will be addressing the situation carefully, as they fear further tensions with the village's residents.
In the meantime, people like Ms Hamiss are gathering strength to rebuild their lives. Although traumatised by the experience, the farmer says she has no plans to leave the area: "I was born here and will die here. But at the moment we don't feel safe at all."
Source : BBC